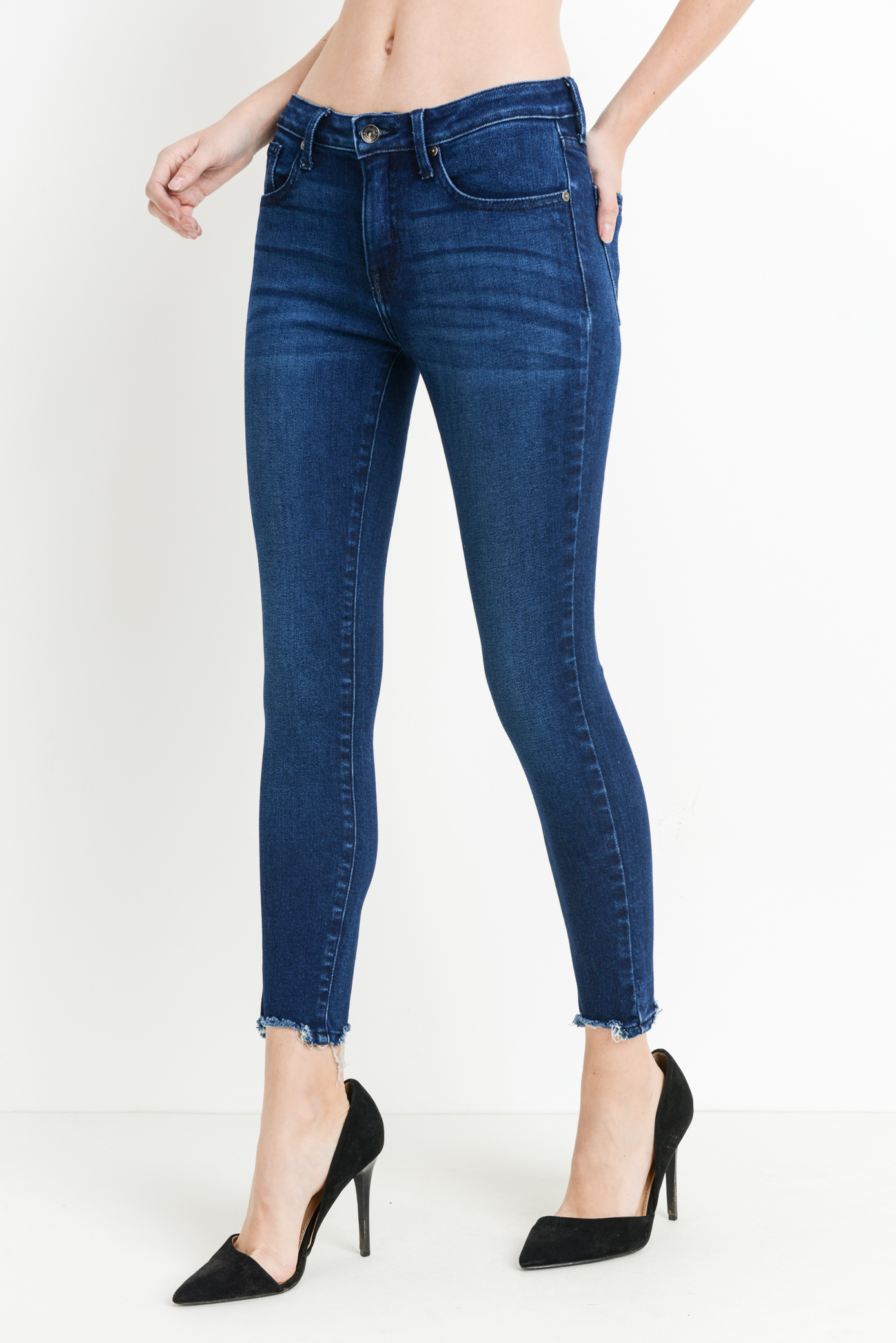 SIERRA DENIM
A classic 'skinny' jean silhouette with hemline destruction.
Handcrafted in USA with imported fabric by JUST BLACK DENIM

Hemline destruction

High rise

Color: dark denim wash

93% cotton, 5% polyester, 2% spandex

Machine wash
Size + Fit
Style
About the brand:
The JUST BLACK DENIM is a brand based out of Los Angeles.
Each jean is created carefully by hand, resulting in years of labor and skill fueled by dedication to the craft. Over time, our denim molds softly to the body becoming an indispensable piece to the wardrobe. We are dedicated to our mission of local manufacturing—creating product in the USA, nourishing a local community of craftsmen & craftswomen of denim.